MTB Bank provides an extensive range of services for corporate clients, as well as for customers of the small and medium business sector, legal entities and individuals of entrepreneurs
All services for business
Financing
Maximum shortened term of documents review, which allows saving time on execution of a loan
Calculation of oriented loan payment
Service Packages
The fullest range of services necessary for your daily business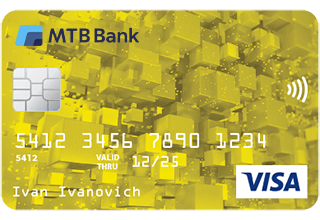 Deposits
Deposits are intended for corporate clients, as well as clients of the medium and small business sector, legal entities and individual entrepreneurs.
Fixed term
Express deposit - a deposit placed by a depositor with the Bank, with establishing the term and interest rate determined by the Bank Deposit Agreement.
Learn more
Deposit line
Opening of deposit (deposit) accounts in order to generate additional income by placing temporarily free funds in tranches with consolidated accounting of funds in a deposit account on various conditions under one contract. The ability to place various tranches (deposits) for different periods at different interest rates on one deposit account for a certain period and at a certain interest rate.
Learn more