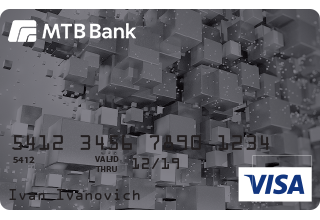 Live the high life! Do your proud if you have the will and opportunity to obtain more privileges. Apart from the standard services this package offers you the accrual of the increased interest for the residue of own funds, concierge service "Platinum", airport privileges, discounts and other offers of the trading enterprises all over the world.
Benefits
Secure Internet payment service 3D Secure
Increased accrual of % on the balance (UAH - 7%, USD -0.5%, EUR - 0.25%) annual
Insurance of individuals traveling abroad from "Respect" Package (insurance coverage is EUR 30,000)
Concierge Service "Platinum"
"PRIORITY PASS" Program
Partner loyalty program with Gepard Oil
The cost of the package is 8.76 UAH per day
Package of 3 cards of the Platinum class (UAH, USD, EUR)
Credit limit for a card up to 50 000 UAH.
Discounts up to 10% from the bank's partners (St. Catherine's Clinic, Medical Center "Medickap", IC "Into")
To apply for service package fill out an application and our officer will soon contact you
Procedure of execution
Make an arrangement with the manager
At the meeting discuss terms and conditions and execute the documents